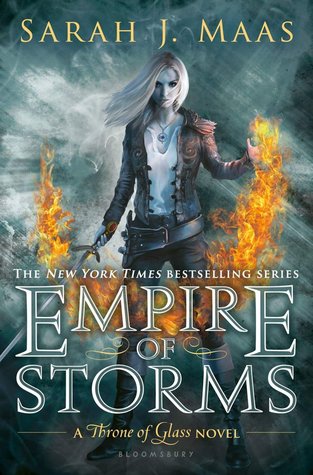 Although this review has a spoiler-free and spoiler section, there will be spoilers for the previous books in the series throughout.
My Rating: ★★★☆☆
Genre: Young Adult High Fantasy
The long path to the throne has only just begun for Aelin Galathynius as war looms on the horizon. Loyalties have been broken and bought, friends have been lost and gained, and those who possess magic find themselves at odds with those who don't.
With her heart sworn to the warrior-prince by her side, and her fealty pledged to the people she is determined to save, Aelin will delve into the depths of her power to protect those she loves. But as monsters emerge from the horrors of the past, and dark forces become poised to claim her world, the only chance for salvation will lie in a desperate quest that may mark the end of everything Aelin holds dear.
In this breathtaking fifth installment of the New York Timesbestselling Throne of Glass series, Aelin will have to choose what—and who—to sacrifice if she's to keep the world of Erilea from breaking apart.
This book honestly makes me so angry, because, for the most part, the plot was pretty damn good, and I hate that it was wasted on such a God-awful author. As a lot of you know, I have grown to hate this series and Sarah J Maas books in general, you can read a full post on this here, but it was this book that I remember making me the most angry, I started to hate this series at Queen of Shadows, which I may do a review for because I have some opinions on that, but this book? It drove me craaaaaazy. Let's get into why:
First of all, I have to say it, AELIN IS THE MOST IRRITATING BITCH ON THIS ENTIRE PLANET I SWEAR TO GOD. Sarah J Maas, the great author she is, decided that halfway through her series, she would completely change allll her characters ad make them complete imbeciles. This wasn't even character progression, this was character assassination disguised as character progression, this is a recurring theme in Sarah's books, she will decide that she'd like to change her mind, and does a rubbish cover up, trying to disguise her indecisiveness as 'progression'. Aelin herself is so annoying, she's a complete bitch (not to be confused with 'strong, female character'), she never listened to anyone, because she is a speshul magikal fire qween, she left everyone out of any of her plans, she is whiny, wingey and selfish and I was rooting for the girl to die.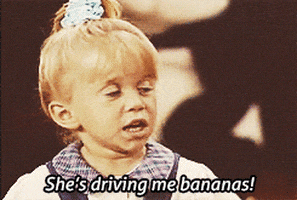 I don't even want to get started on Rowan I hate him and I hope something really bad happens to him because oh my god if he isn't the worst ~fae male~ to have ever walked the planet I don't know what he is.
The only three characters I found tolerable in this book (besides whoever was trying to kill Aelin, hats off to them as well) were Aedion, Lorcan and Lysandra, the only reason for this was because, for most of the book, Lorcan and Lysandra weren't around Aelin and didn't stick their heads up her backside until a bit later on, and secons, because Aedion was the only one to actually put Aelin in her place, even if it was only for 10 seconds.
Not gonna lie though, all the characters in this book are crap, they're all stupid, they are all incredibly gorgeous and they all have no personality.
And oh my God, the scenes where Aelin is doing her shpeshul fire magic are so cringe I actually find the funny to a point where I think SJM must just be a troll seeing how far she can go before people notice
Can we also acknowledge that SJM isn't even a good writer, her descriptions? awful, her content? recycled from other books, her genuine talent for writing? where?
THIS IS WHERE THE FUN STUFF HAPPENS, KIDS.
Sarah is not a fan of healthy relationships, I mean damn , one thing I loved in HoF, is that there was a relationship between a man *Rowan cries bc I called him a man , God forbid* and a woman, was just friendly, it was so good and promoted the idea that opposite gendered people could in fact just be friends.
But that isn't the only reason I hate this relationship, oh no, it's not even the tip of my large I-Hate-Rowaelin iceberg.
Gods, he was brilliant. Cunning and wicked and brilliant.
Even when he beat the hell out of her. Every. Damn. Day Well, isn't that goals, this is 100% what should be shown to young adults as a desirable relationship, an don't even try to bring up that it's all 'part of his fae nature', this is a fantasy novel, SJM could've created anything , she chose to make Rowan like this, because she thinks its cute.
Honestly, it's pathetic that some ToG stans love hating on Chaol (who never had any ill intentions towards Aelin, who cared from day one) for being 'useless' as though Rowboat's purpose wan't to give SJM another romance.
Also, another common excuse for Rowan treating Aelin like actual crap is that 'he didn't know what happened to her', but, like, that still makes him a bad person? That he's fine treating normal, innocent people that did nothing wrong like they are worthless? Uhm also, Rowan had always thought that Aelin was useless, he says it countless times in HoF lol.
there are so many more things I hate about this ship, but I think you get the point
Next up is Dorian and Manon… what even was that? Manon was some strong-ass bitch who was doing her thing with her lil dragon thingy and I was certain she was in love with a certain someone else, and then…….Dorian? Who was supposedly heartbroken after Sorscha died literally half an hour ago??????
Let me just say, Sarah has got to be writing a lot of crap for me to be genuinely excited to hear either Aelin or Rowan will have to die, like damn, I will be a happy gal if they both die in the next book…
Someone needs to get in touch with Sarah and tell her that you don't need to be in a relationship, like, you don't spontaneously combust if you're single.
It's so sad to see  Sarah desperately contradict herself so many times because she wants Rowaelin to happen, this is also really annoying because she forces her readers to ship it, you wanted her to be with Dorian? Shame he's taken and kind of a psychopath, you wanted her with Chaol? whoopsies he can't walk and he's not in this book. Like Jesus Christ woman, get a grip
This whole 'omg everything's about to go wrong but it's okay because Aelin had a secret plan that I couldn't be arsed to write about all along!' thing is getting soooo old
Woahaha that was a mess, but I have so many opinions on this and my brain is too fast for my hands to type up everything, so this was the best I could do, I hope you could somewhat understand it. Despite all the ranting, I did enjoy the plot of this book and I will pick up the last one, even if it is just so I can write another rant. I hope you enjoyed this review, please let me know your opinions of everything I discussed in the comments! Thanks again for reading and I'll talk to you all in my next post, where I, hopefully, won't be as angry ❤
If you enjoyed my lovely little massive complaint, add it to your Pinterest 🙂